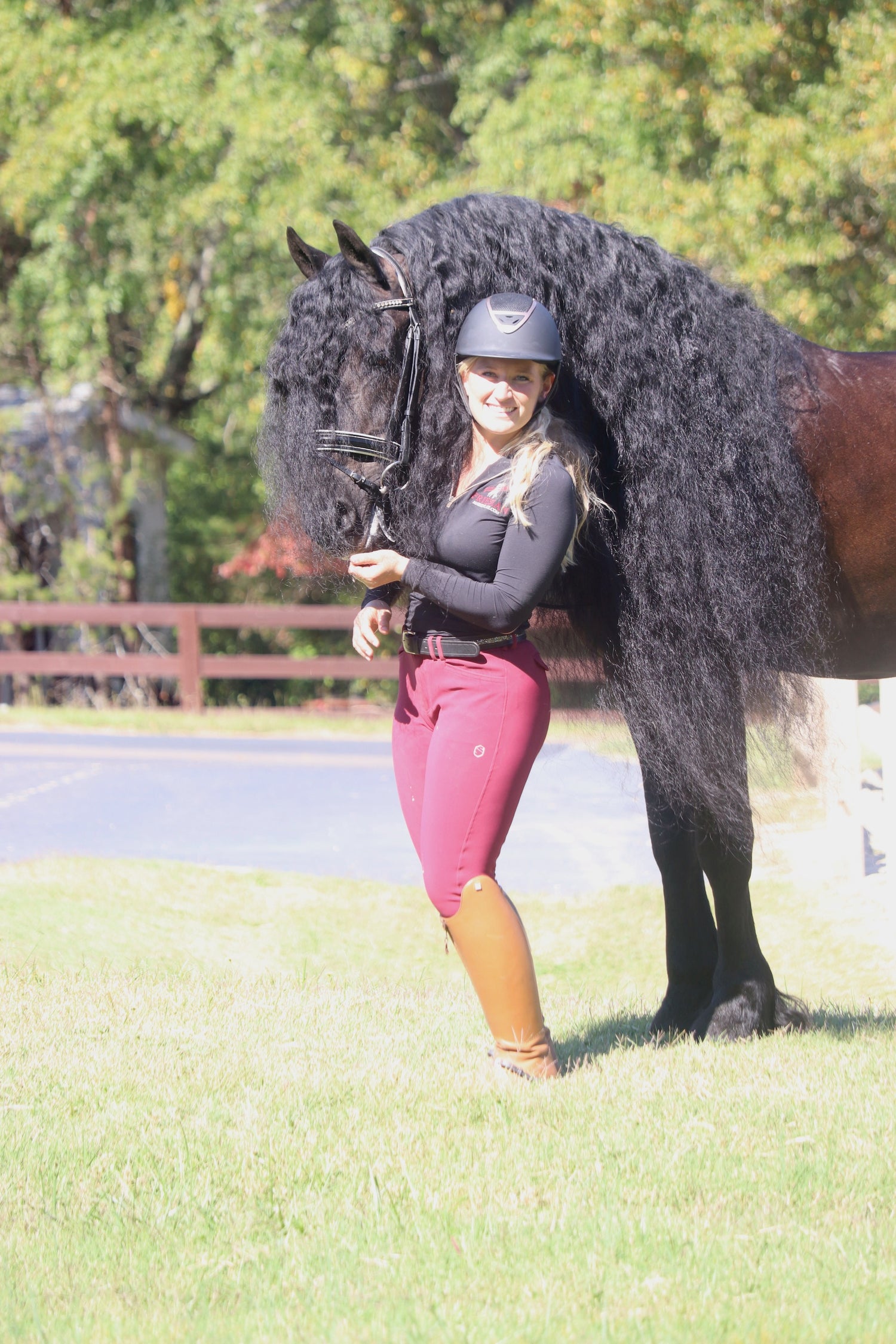 Our Horses
If you are looking for an exceptional dream horse for sale, there is no better place to purchase a horse than Friesian Marketplace. We are matchmakers and specialize in pairing the right horse with the right owner. As the premier facility for Friesians & other beautiful breeds, we can help you find your ideal dream horse. 
We've created hundreds of world-class horse and rider teams with our strategic process. Our horses are the epitome of beauty, talent, and temperament and meet our elite standards. 
Are you a first-time equine owner looking for a safe, well-trained, compatible horse matched and tailored to you? Or are you an experienced equestrian looking to return to the joys of owning an exclusive horse? Friesian Marketplace can help you find a horse to create memories that will last a lifetime.   
Choose to hit the trails with a wonderful best friend and companion. We will help you find an exceptional Friesian to experience the joy of exploring the great outdoors.
Our training process assures that each horse is ready for its marketed discipline. Furthermore, with our superior service after the sale, you'll be delighted with your new Friesian horse and our first-class support. Our reputation—like that of our horses—is unparalleled. 
Need assistance with Equine Nutrition? We'll help you feel confident selecting top-of-the-line feed and nutrients to keep your horse feeling and performing at its best. 
We are the only Friesian facility to combine decades of horsemanship expertise, Engineering education, and superior service. We've developed a custom line of tack that provides comfort, form, and function for all your tack needs. 
If you're looking for a one-stop shop that makes finding, selecting, and enjoying a Friesian or other horse, an effortless process, we are ready to work for you. You'll love the turnkey process of buying a Friesian or other horse at Friesian Marketplace. Friesian Marketplace has English, Western, and trail Friesians for sale.
Call Cheryl at 864-238-3077 or email us at cheryl@friesianmarketplace.com
Customer Testimonials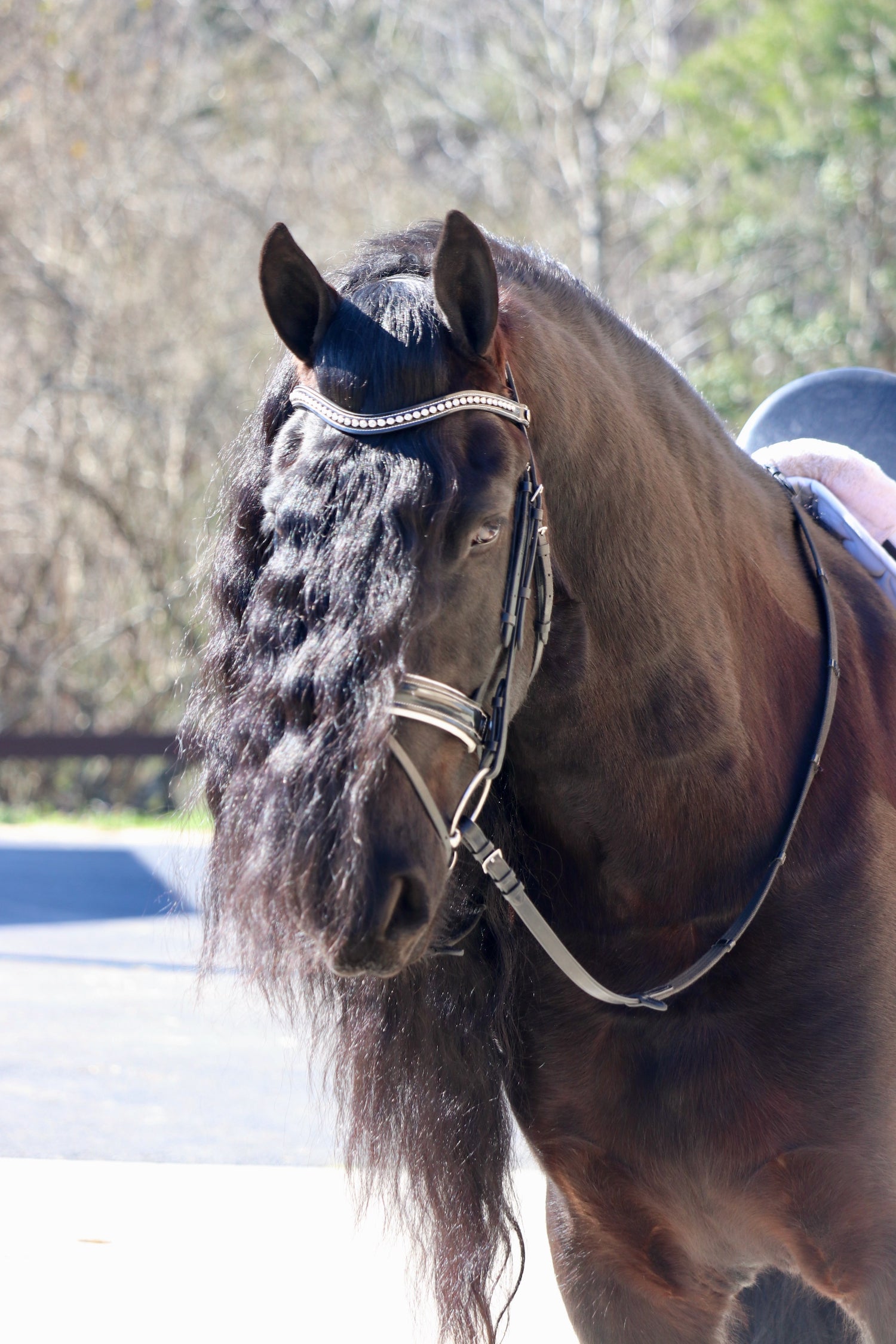 Our Tack
We have the best selection of Friesian and Draft Breed tack for sale on the marketplace. Not only tack, we also offer a selection of unique decor and clothing as well as our favorite hair products we use on our black beauties. 
We have been working for several years designing and selecting tack and other products to use on our Friesians & Draft Breeds and we want to share with all owners! These are our absolute favorite things that we use every day on our lovely horses. All of our items have been designed and selected because they fit well, are easy to use, are durable AND they look just phenomenal! No more looking around trying to find tack and products that work for your Friesian or Draft. The Friesian Marketplace Tack Store is a one stop shop for all tack needs. We have tried all of these products, and we recommend all of them! We are so excited about offering these quality products to all of the wonderful horse owners. 
Our Tack